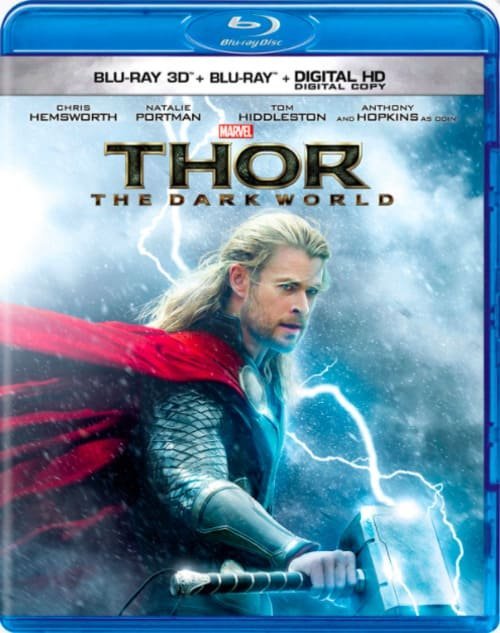 IMDB: 6.9
Thor: The Dark World 3D 2013
Thor: The Dark World (título original)
Pais:

USA

Director:

Alan Taylor

Reparto:

Chris Hemsworth, Natalie Portman, Tom Hiddleston, Anthony Hopkins, Christopher Eccleston, Jamie Alexander, Zachary Levi, Ray Stevenson, Tadanobu Asano, Idris Elba

Genero:

Acción 3D, Aventura 3D, Fantasía 3D

Idioma:

English, French, Spanish, Portuguese

Subtítulos:

English, French, Portuguese, Spanish
Continuando con los acontecimientos de los éxitos de taquilla épicos de MARVEL Thor y Los Vengadores, Thor: The Dark World 3D sigue los esfuerzos de un valiente dios nórdico para restaurar el orden en la galaxia. Thor tiene que luchar contra una antigua raza alienígena liderada por el villano Malekith, ansioso por establecer el poder de la oscuridad en los nueve mundos. Frente a un enemigo más poderoso que el propio Odín y todo el ejército de Asgard, Thor debe encontrar la fuerza para luchar. Le espera un peligroso viaje, al final del cual podrá encontrarse de nuevo con su amada Jane Foster. ¿Arriesgará Thor todo para evitar que la oscuridad reine en la inmensidad del universo?
¡Únase a nosotros en
Telegram
y sea el primero en enterarse de las actualizaciones!




You bought a premium. Contact the TakeFile support team, they will increase your traffic up to 512 gb every 48 hours.

Link Dead? Please let us know and we will fix it!