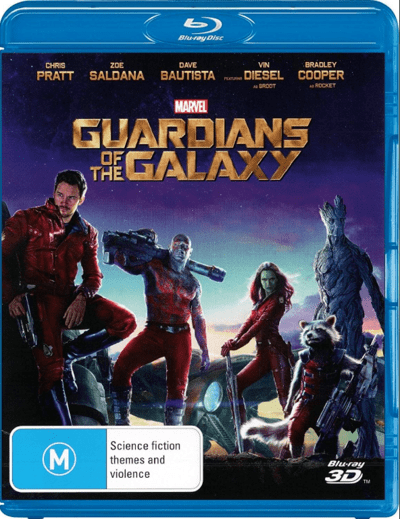 IMDB: 8.0
Guardianes de la Galaxia 3D 2014
Guardians of the Galaxy (título original)
Pais:

USA

Director:

James Gunn

Reparto:

Chris Pratt, Zoe Saldana, Dave Bautista, Vin Diesel, Bradley Cooper, Lee Pace, Michael Rooker, Karen Gillan, Djimon Hounsou, John C. Reilly, Glenn Close, Benicio Del Toro, Laura Haddock, Sean Gunn, Peter Serafinowicz

Genero:

Acción 3D, Comedia 3D, Aventura 3D

Idioma:

English, French, Spanish

Subtítulos:

English, French, Spanish
Los Guardianes de la Galaxia 3d otra adaptación de gran presupuesto de Marvel comics sobre superhéroes, esta vez, al parecer, más humorística: entre los personajes principales son un mapache que habla con una ametralladora y un árbol que camina. El villano todopoderoso Ronan ha tomado posesión de un artefacto capaz de subyugar todo el universo a él. Mientras que las fuerzas autorizadas de la ley y el orden interplanetarios están inactivas, la salvación del mundo cae sobre los hombros de cinco criminales renegados.




You bought a premium. Contact the TakeFile support team, they will increase your traffic up to 512 gb every 48 hours.

Link Dead? Please let us know and we will fix it!