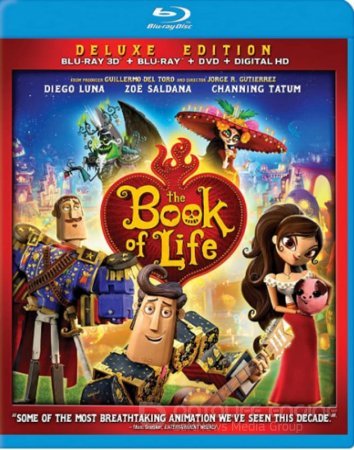 IMDB: 7.3
The Book of Life 3D HD 2014
The Book of Life (título original)
Pais:

USA movies

Director:

Jorge R. Gutiérrez

Reparto:

Diego Luna, Zoe Saldana, Channing Tatum, Ron Perlman, Christina Applegate, Ice Cube, Kate del Castillo, Hector Elizondo, Danny Trejo, Carlos Alazraqui, Ana de la Reguera, Emil-Bastien Bouffard, Elijah Rodriguez, Genesis Ochoa, Plácido Domingo

Genero:

Animation 3D

Idioma:

English

Subtítulos:

English, Spanish, French, Portuguese
In the rhythms of fresh hits of pop music, The Book of Life 3D talks about the importance of remembering the past and boldly looking into the future. The story of the journey of Manolo, a young man who is torn between two paths - to live up to his family's expectations or to follow his own heart. Before deciding which path to take, he finds himself on an incredible adventure, finding himself in three fantastic worlds where he will face his biggest fears.




You bought a premium. Contact the TakeFile support team, they will increase your traffic up to 512 gb every 48 hours.

Link Dead? Please let us know and we will fix it!