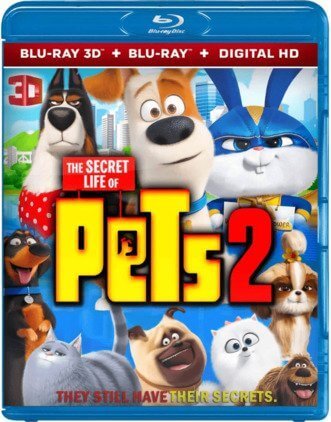 IMDB: 6.5
The Secret Life of Pets 2 3D 2019
The Secret Life of Pets 2 (título original)
Pais:

France, Japan, USA

Director:

Chris Renaud, Jonathan del Val

Reparto:

Patton Oswalt, Kevin Hart, Harrison Ford, Eric Stonestreet, Jenny Slate, Tiffany Haddish, Lake Bell, Dana Carvey, Bobby Moynihan, Hannibal Buress, Chris Renaud, Ellie Kemper, Pete Holmes, Henry Lynch, Nick Kroll.

Genero:

Animación 3D, Aventura 3D, Comedia 3D

Idioma:

English, Spanish, Portuguese, Thai, Chinese

Subtítulos:

English, Spanish, Portuguese, Thai, Chinese
En la caricatura The Secret Life of Pets 2 3d, en la familia de Katie de Nueva York, hubo una nueva adición: ella y su esposo tuvieron un niño, Liam. La aparición del bebé es un punto de inflexión en las vidas no solo de padres felices, sino también de dos perros diferentes Katie: un Jack Russell Terrier malcriado Max y un terrier bondadoso de Terranova del refugio Duke. El escéptico Max no acepta inmediatamente al pequeño Liam, pero, al apegarse a él, gana una crisis nerviosa debido a la ansiedad obsesiva. ¡No dejes que este extraño gran mundo lastime al hombrecito! Después de un viaje al veterinario, Max, junto con Duke y Liam, es enviado a unas vacaciones de bienestar al pueblo. El perro de la ciudad tendrá que enfrentar las dificultades de la vida rural y enfrentar su miedo.





You bought a premium. Contact the TakeFile support team, they will increase your traffic up to 512 gb every 48 hours.

Link Dead? Please let us know and we will fix it!