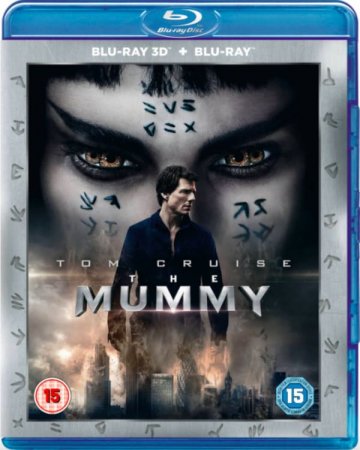 IMDB: 5.5
La momia 3D 2017
The Mummy (título original)
Pais:

USA

Director:

Alex Kurtzman

Reparto:

Tom Cruise, Russell Crowe, Annabelle Wallis, Sofia Boutella, Jake Johnson, Courtney B. Vance, Marwan Kenzari, Simon Atherton, Stephen Thompson, James Arama, Matthew Wilkas, Sohm Kapila, Sean Cameron Michael, Rez Kempton, Erol Ismail

Genero:

Fantasía 3D, Acción 3D

Idioma:

English, French, German, Italian, Spanish, Hindi, Portuguese, Turkish, Russian, Czech, Hungarian, Polish, Thai

Subtítulos:

English, French, German, Italian, Spanish, Hindi, Portuguese, Turkish, Russian, Czech, Hungarian, Polish, Thai
Sería mejor si la gente nunca tropezara con un sarcófago que sacaron del suelo. El mal antiguo salió a la superficie en el rostro de la princesa Amanet, para completar el antiguo ritual y convertir el mundo en oscuridad. ¡La Momia en 3D puedes descargarla y verla con tus propios ojos!
¡Únase a nosotros en
Telegram
y sea el primero en enterarse de las actualizaciones!




You bought a premium. Contact the TakeFile support team, they will increase your traffic up to 512 gb every 48 hours.

Link Dead? Please let us know and we will fix it!