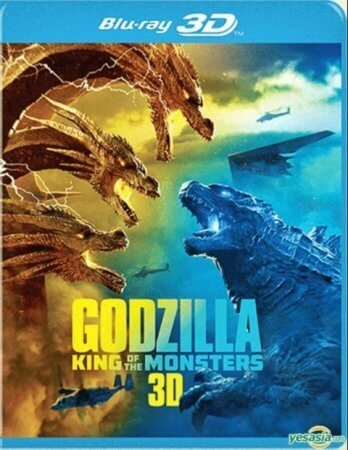 IMDB: 6.3
Godzilla King of the Monsters 3D 2019
Godzilla King of the Monsters (título original)
Pais:

USA, Japan

Director:

Michael Dougherty

Reparto:

Kyle Chandler, Vera Farmiga, Millie Bobby Brown, Ken Watanabe, Ziyi Zhang, Bradley Whitford, Sally Hawkins, Charles Dance, Thomas Middleditch, Aisha Hinds, O'Shea Jackson Jr., David Strathairn, Anthony Ramos, Elizabeth Faith Ludlow, Jonathan Howard.

Genero:

Acción 3D, Aventura 3D, Fantasía 3D

Idioma:

English, French, German, Spanish, Thai

Subtítulos:

English, French, German, Chinese, Korean, Spanish, Danish, Finnish, Norwegian, Swedish, Thai
Godzilla King of the Monsters 3D-En la nueva parte del Universo monsters de Warner Bros. y Legendario estamos esperando el regreso de los miembros de la organización cripto-zoológica "Monarch" y el poderoso Godzilla, Unidos en la lucha contra Motra, Rodan y el rey de tres cabezas Gidora. Juntos, estos tres representantes resucitados de la antigua superespecie anhelan convertirse en la forma de vida dominante, dejando el destino de la raza humana colgando de un hilo.
¡Únase a nosotros en
Telegram
y sea el primero en enterarse de las actualizaciones!




You bought a premium. Contact the TakeFile support team, they will increase your traffic up to 512 gb every 48 hours.

Link Dead? Please let us know and we will fix it!