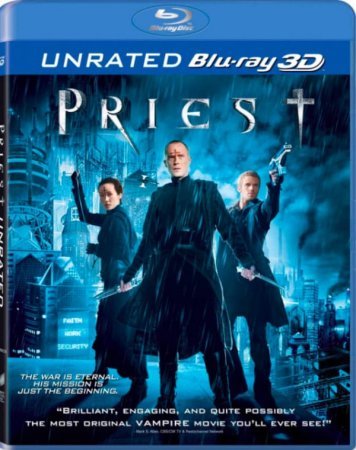 IMDB: 5.7
Priest 3D 2011
Priest (título original)
Pais:

USA

Director:

Scott Charles Stewart

Reparto:

Paul Bettani, Carl Urban, Cam Jigande, Maggie Kew, Lily Collins, Brad Durif, Stephen Moyer, Christopher Plummer, Alan Dale, Madhen Amik

Genero:

Acción 3D, Aventura 3D, Fantasía 3D

Idioma:

English, Czech, Hungarian, Polish, Russian, Turkish, Ukrainian, Hindi, Spanish, French
Sacerdote película en 3D sobre cómo la religión y la iglesia gobiernan el mundo en el futuro lejano. El sacerdote, violando todas las prohibiciones de la iglesia, está tratando de localizar a una banda de vampiros que secuestraron a su sobrina. El sheriff y la monja le ayudan en la búsqueda.




You bought a premium. Contact the TakeFile support team, they will increase your traffic up to 512 gb every 48 hours.

Link Dead? Please let us know and we will fix it!